[UPDATED as of January 11, 2018]
Picking gifts for women can be a nightmare. You know the feeling, that moment when you don't know what to get the girl in your life; especially the one with the new breast implants. If that's you, we have a gift idea or two! Breast implants can be life changing with a new set of wants and needs.
If you are starting to stress about gifts for her, you know that special bestie or female someone, we have you covered with some swag sure to enhance, embellish and enlighten your fave girl with the new Valentine's Day breast implants.
Trending gifts for women to LOVE in 2018!
Perfectly Placed Diamond Teardrop Necklace
In the Ft. Lauderdale neighborhood? Swing by Beverly's Jewelers or J.R Jewelers to scoop up a beautiful diamond necklace that will perfectly accentuate her new additions.
We recommend a gorgeous teardrop necklace; something that nestles perfectly, drawing the eye without being a literal target on her chest. Go for one that will not hit her bustline or hang below it, but rest perfectly above it.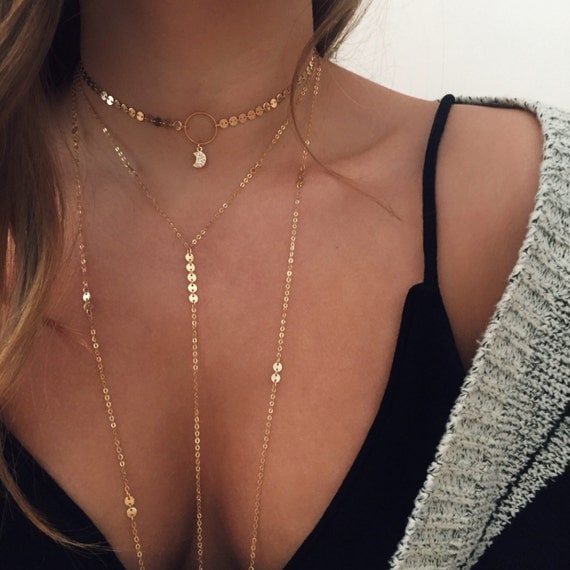 Naughty gifts for women, girls, friends, and lovers
Love is in the Air Busty Lingerie
You're basically getting a present for her and for yourself when you purchase some gorgeous lingerie. It just so happens that Agent Provocateur's new Valentine's line lets you drape your ladies new breasts in gold and silver – who wouldn't love that?
Lights, Camera, Sugar and Spice Boudoir Photo Shoot
Do you dare? Move over Victoria Secret Angels, with the new you comes new confidence! Let your woman strut her stuff and feel like a Victoria's Secret model with a hot and sexy photo shoot session. If you are a South Florida local, check out Sugar and Spice Boudoir. Plus, you get to keep the photos to marvel at your angel's beauty.  
Body Gifts for Women
Wrinkle Erasers
The best way to boost your breast's natural beauty is to make sure your chest is free of fine lines and wrinkles. Wrinkle erasers work to erase the tests of time and keep your chest youthful and vibrant.
With all the attention focused on your girl's new rack, the chest will also share in the spotlight.  
"Even the eternally youthful Cindy Crawford admits that décolletage maintenance is top of mind for her. "When you're 20, pillow lines go away in fifteen minutes," says Crawford in an interview with Vogue Magazine. "But as I've gotten older, I notice those lines take a little longer."
In between microneedling sessions, spoil your partner with SiO SkinPad Overnight Decollete Wrinkle Smoother and Estée Lauder New Dimension Tighten + Tone Neck/Chest Treatment!  
One Piece, Two Piece Swimsuit  
We can argue one of the absolute best gifts to get for new breast implants is a bikini boost, and we know just the place to do it. Splish Splash Bikini in Fort Lauderdale has excellent deals on alluring swimsuits.
Needs ideas? Swim Daily reports the 2018 swimsuit trend must-haves sporty bralette style, solid pastel colors, high waisted and if you want to get really crazy, mesh!
For the confident and free-spirited babes, check out the hot new line Alpine Butterfly Swim.
Bump It Up With Cashmere Sweaters and Bodysuits
While you're out there buying your boo those new swimsuits, you may want to go all out and get some cute new clothes that you know will make her feel like a goddess this holiday season. Lilac and Lillies is the perfect boutique to grab something cute and affordable.
We are a fan of low cut cashmere sweaters, tight tank tops, and deep v necks and even bold bodysuits this holiday season!
Tattoos and Piercings
If you are already adding some new editions, why not go all out? Piercings such as nipple piercings and tattoos placed on the chest in between or under the breast can enhance the beauty of the body. 
Smart Gifts for Women
The Gift of Girl Power
Studies show that a pair of new breasts can increase confidence. Now that her body is feeling good, make sure your girlfriend's mind is feeling good to with these empowering and feminine books.
Yoga Mind and Body Wellness  – Book or go live at http://www.theyogajoint.com/
Chocolate Delights
What woman doesn't love chocolate? And what women wouldn't love herself on chocolate? With Deelishables make your ultimate chocolate fantasies come true with totally customizable chocolate treats!   https://www.deelishables.com/

A Body Wrap from RC Holistic Hands Spa
Holistic, all natural remedies are in. New breasts get more perks with a skin tightening body wrap from RC Holistic Hands Spa! Body wraps deliver a punch of nutrients and hydration to the skin, leaving it glowing and radiant.
Criss-Cross Dress Them Up
The dress is one piece of clothing that is so easy to throw on and makes any lady feel beautiful. This holiday season we are highly recommending dresses with criss-cross style. This eye-catching pattern draws attention to the chest and adds a chic edge to your plain dress!
Breast Wrinkle Prevention Pillow
We know if any fellas are reading this, this gift idea seems almost made up, but we promise we aren't fooling you! Not only are breast wrinkle prevention pillows great for reducing fine lines around the breast, they are super comfy as well.
Hormone Attraction Spray
Hormone attraction spray is what we like to call the magic love potion! The magic of the spray is that it smells different to everyone, and makes people more attracted to you. You have a new boost in confidence from painless breast implants, this spray will take that confidence to the next level!
Diffuser Bracelet
Have you ever wished you could take your favorite essential oils with you throughout the day? With this beautiful chakra diffuser bracelet, you can. Diffuser bracelets made from lava beads absorb and release oil. If that special someone deserves a stress-free 2018, hooking them up with one of these would be an excellent idea!
Just remember this, Valentine's Day is about celebrating love in style and making those you love and yourself feel confident, strong, and thankful. Whatever gifts you decide will bring heartwarming joy.
Did we make it easier finding the best gifts for women? Whatever the occasion, these gifts are sure to bump up the peace, love, and happiness of your bestie, girlfriend or special woman in your life.!
Contact Dr. Wigoda today for a free plastic surgery consultation or a gift card for one of our plastic surgery services.
Image Source: Subbotina